So today at work I tried to clarify a postcode with a customer and they responded "thats a D, for Dalek." Upon hearing of this, parents decided entire phonetic Who alphabet was needed, so here we go!

A - Adipose
B - Brigadeer
C- Cybermen
D - Dalek
E - Eknodine
F - Face (of Boe)
G - Gallifray
H - Headless (Monks)
I - Ice (Warrior)
J - Jack
K - K9
L - Lazarus
M - Master
N - Nanobots
O - Ood
P - Pond
Q - Quarry (in Wales, specifically)
R - Regeneration
S - Sontarans
T - Tardis
U - Unit
V- Vortex
W - Weeping (Angels)
X - Xylok
Y - Yeti
Z - Zarbi

We're not strange people, honest......

Current Mood:

accomplished
Or "What I've been up to lately".
The Biggest most time consuming thing of the lot would be WORK. Working shifts that vary in time from being anywhere from starting at 8am to finishing at 10pm makes planning some sort of schedule or social life practically impossible. Also my internal clock is now just perpetually confused.
I have however managed to fit in a few things here and there - the main three being a Trip to France (through our Town Twinning, which the family have been involved with for almost as long as I have existed), a Bon Jovi Concert (at Murrayfield with
etmuse
) and The Glee Live Tour (at the O2, with
etmuse
pinkfairy727
and
morbid_sparks
amongst others, and the same week as the Bon Jovi Concert - it was a busy week!).
And I'm now currently planning for two more major events - one being going to see Brad Paisley at the O2 with
etmuse
(anyone sensing a theme here?), the same week as which we have a family reunion to go to as well, and then in September we're off on a Family Holiday Cruise, and for that I'm currently planning outfits, including for four different Balls - one of which is a Masquerade and so requires a Mask, one which is Ascot themed and so requires a Hat/Facinator.
As you can see its all go (as usual) at the moment!!
Current Mood:

busy
So whats new? Lets see - Firstly, and most importantly - I HAS A JOB!!! YAY!!! *dance of glee because this means no more sitting around the house all day on her laptop filling out endless job applications*
I am now going to be one of those annoying call centre people who call you up and offer you things! So...YAY!!!
I only started my training on Monday, and the weekend before was spent down at
etmuse
's for her Birthday. The five of us went to TGI Fridays for dinner and then went to see Jersey Boys. I'm still walking around singing ''Oh What A Night!".
I am also blaming
thrace_adams
for the fact that I now seem to be completely obsessed with Adam Lambert and Tommy Joe Ratliff. What can I say, I am far too easily led around by pretty pretty boys, and pretty boys that make AWESOME music and like kissing and grinding on stage and giving each other cutesy nicknames? I don't have enough willpower to resist!!!
Other than that life is pretty much going along on its predicable little path right now!
pinkfairy727
was complaining that her LJ feed didn't seem to have any posts which included happy and/or kittens. So I present the cutest little tigercub in the known universe, as a way of cheering everyone complaining about LJ up a bit!
I made a fanmix for
who_mix
's challenge #2 - Disney!
Title
: The Doctor's Companions

Characters/Pairings
: 9th Doctor, 10th Doctor, Rose, Mickey, Jack, The Master, Donna. Oh and the TARDIS. 9th/Rose, 10th/Rose, Mickey/Rose. Hints of Jack/Doctor and Jack/Ianto.
Notes/Warnings
: Ummm...very highly likely you're going to get these songs stuck in your head!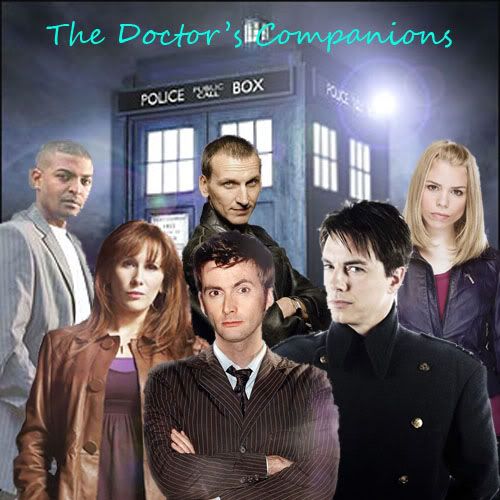 Track Listing
1) The Ninth Doctor - Beauty and the Beast (Stage Version) - If I Can't Love Her
2) Ninth Doctor/Rose - Aladdin - A Whole New World
3) Mickey Smith - Toy Story 2 - When She Loved Me
4) 10th Doctor - Oliver and Company - Why Should I Worry
5) Captain Jack Harness - Snow White - Someday My Prince Will Come
6) The Master - Aladdin, The Return of Jafar - Second Rate
7) Donna Noble - Beauty and the Beast - Belle (Reprise)
8) Captain Jack Harkness - Hercules - Go The Distance
9) 10th Doctor and Companions - Aladdin, The Return of Jafar - Like a Friend
10) The TARDIS - Pocahontas - Listen With Your Heart
www.sendspace.com/file/m0yw20
Current Mood:

accomplished

Current Music:

Disney Songs!!!
Step 2: Post the first line from the first 25 songs that play.
Step 3: Post and let everyone you know guess what song and artist the lines come from.
Step 4: Strike out the songs when someone guesses correctly.
Step 5: Looking them up on Google or any other search engine is CHEATING!
Ok everyone, my entire music collection put onto random - be prepared for crazy crazy crazy things!
1)
Two trailer park girls go round the outside, round the outside, round the outside
- Without Me - Eminem
2)
There's too much that I keep to myself
- Am I Wrong - Love Split Love
3)
Get up, get on up, get up, get on up, stay on the scene
- Get Up (I feel like being a) Sex Machine - James Brown
4)
I hate the rain and sunny weather, and I hate the beach and mountains too
- Everything about you - Ugly Kid Joe
5)
I got a new life, you would hardly recognise me I'm so glad
- The Sign - Ace of Base
6) Half past twelve and I'm watching the late show in my flat all alone
7)
Poor Jud is dead, poor Jud Fry is dead
- Poor Jud is Dead - Oklahoma!
8)
Ever seen a blind man cross the road tryin to make the other side
- Handbags and Gladrags, Chris Farlowe
9) Some might say that sunshine follows thunder
10) My love she throws me like a rubber ball
11) Over the city, in an airplane
12)
Say you won't leave me no more, I'll take you back again
- Better the Devil you Know - Steps
13)
I said lets talk about it, as she walked out on me and slammed the door
- Every Other Time - LFO
14)
You don't know me, but I know who you are
- The Fool - LeeAnn Womack
15)
Do you remember the good years in Canaan
- Those Canaan Days - Joseph and the Technicolour Dreamcoat
16) How much is that doggie in the window - How Much is that doggie in the window - Patti Page
17)
So you think you got it all worked out you got your hotpants on you got your arse right out
- Misfit - Amy Studt
18)
Believe in your heart, no matter what the people may say
- Celebrate Our Love - A1
19)
If it didn't go fast could rock and roll make you wanna twist
- Fast - Zanna Don't!
20)
At the end of the day you're another day older
- At the end of the day - Les Miserables
21)
Dearest darling I had to write to say that I won't be home anymore
- 24 Hours from Tulsa - Gene Pitney
22)
I wanted to be like you, I wanted everything
- All You Wanted - Michelle Branch
23) I learned the hard way real early in life that money sure don't grow on a tree
24)
That was my brother lost in the rubble, that was my sister lost in the crush
- Undivided - Bon Jovi
25)
Air sgiath a' seoladh nan neoil, 'S an domhain liath
- Alba - Runrig. Special award to
tremble_beloved
for getting this!!
Ok people - get guessing!!
Step 1: Put your MP3 player on random.
Current Mood:

amused